Kadmat Island
Water Sports
   KADMAT, THINNAKARA ISLANDS, LAKSHADWEEP – SPECIAL OFFERS

SCUBA DIVING:

Discovery Scuba: 1hr: 3-4 mtr - Rs.2000/- per person.
Open Water Dives: 9-12mtr. 2500-4000/- for Certified Divers only.

CERTIFICATION COURCES:

Open Water Dive Course: 4-5 days: Rs. 21000/- per person.
Advance Open Water Course: 3-4 days. Rs.13000/- per person.

* Visibility in the Lakshadweep Sea during the season ranges from 15 to 40 meters.
* Both Day and Night dives are offered.



Thinnakara Island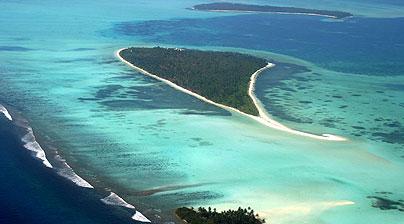 Thinnakara Island, Lakshadweep


The exhilarating experience during the Catamaran transfer from Agatti to Kadmat Island and more ...Itinerary

Watersports Activities
The resort offers well arranged aquatic sports like Kayaking, Snorkeling, scuba diving, Glass bottomed boat, canoeing, skiing, excursion to nearby islands and much more. A wealth of relatively new, untouched dive sites in the world. There are opportunities for divers of all levels of experience, and most dive locations are within an easy boat trip from the shore. Diving is very enjoyable and is the only sport where you feel that you are in a zero gravity environment. A must do activity.
Scuba Diving
The best way to explore under water life without the hassle's of Scuba Diving. Discover the diversity of marine life of these beautiful islands. Explore the underwater world, enjoy the sublime seascapes. The lagoons here are huge and shallow, leaving a lot of space for a good swim. Snorkel trips are organized to nearby island reefs.
Snorkeling
Snorkeling is a common form of diving on the surface or just below on the surface of the water. A snorkel is a tube that allows the diver to breathe while floating at the water's surface. One end fits in the divers mouth and the other end extends above the water to get the air for breathing. You are provided with a mask to see clearly in the water. Make sure to add this in your list of activities when in Agatti
Kayaking
We offer free Kayaks for the use of our guests. The kayak is an excellent way to have fun on the water. It not only gives you the exercise but is also fun in racing your friends or family. Traditionally Kayaks are used for short distance transportation. The kayak is propelled by a double bladed paddle. The kayak and its paddle is made of fiber.
Sailing
A gentle and relaxing activity where the only noise is the wind, the sails and the water lapping against the hull. It can also be a fast active sport where a gust of wind will catch the sail driving you forward with an acceleration which you would not have expected.
For packages and deals please contact us at our
Travel Desk
Home
|
About us
|
Partners
|
Site Map
|
Blog Center
|
Feedback
|
Contact Us